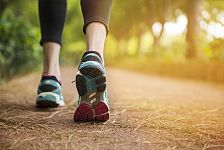 Webinar - Preventing Diabetes: An Essential Employee Wellness and Cost Containment Strategy

-

January 28, 2020




Webinar




12:00pm - 1:00pm

The Greater Philadelphia Business Coalition on Health is partnering with the American Medical Association and the Jefferson College of Population Health to prevent diabetes in our region and nationally. The CDC's National Diabetes Prevention Program is a proven, highly-cost effective, evidence-based strategy that can be implemented with minimal effort, and can have huge results.

In this one-hour webinar you will learn:
What is the National Diabetes Prevention Program (NDPP)?
What do we know about its effectiveness in preventing diabetes for at-risk employees?
How can an employer implement the NDPP as an on-site or virtual program?
How does the NDPP's pay-for-performance model help to ensure ROI?
What has been the experience of GPBCH employers who have already implemented the program?
Speakers will include:
Dr. Neha Sachdev, Director of Health System Relationships, American Medical Association
Shannon Haffey, Director of Systems and Payer Strategies, American Medical Association
Krista Yoder Latortue, Executive Director, Family Food
GPBCH employer members who have implemented the NDPP
Contact Eric Croft (Ecroft@gpbch.org) for login information.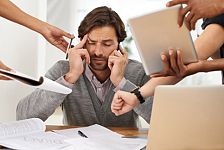 Innovative Tools for Advancing Workforce Mental Health

-

February 25, 2020




Philadelphia Airport Marriott - One Arrivals Road Terminal B




Philadelphia, PA 19153




8:00am - 11:30am

In response to member requests for more information on how to move beyond traditional approaches such as offering an EAP, GPBCH is partnering with Archetype Solutions Group and HealthWell Solutions on a program spotlighting new resources, especially digital solutions, to support workforce mental health.

Join us on February 25th as we provide an overview of the impact of mental health on employers and solutions, with presentations and panel discussion with several of the most promising innovative service vendors, including Credible Mind, Joyable, Lyra Health, MeQuilibrium, NeuroFlow, and Wisdom Labs. We'll also distribute the first edition of the GPBCH Employer Guide to Mental Health Resources.

On-site parking is available for a daily fee of $24 in Garage C Level 2.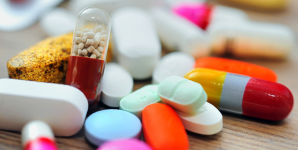 Sightlines: A Clear Look at Pharmacy Benefits - Strategies to Reduce Cost and Maximize Value

-

March 10, 2020




Philadelphia DoubleTree Hotel




Philadelphia, PA




8:00am - 11:00am

GPBCH welcomes back Mike Stull, MBA, Chief Strategy Officer for Employers Health, for an update on key trends shaping the pharmaceutical and PBM market, and implications for employer strategy and cost management. We'll also hear from Jeff Green, PharmD, Director of Pharmacy, and Evan Coglizer, Strategic Account Executive, both from Rx Savings Solutions, about pharmacy cost management strategies to benefit employers, support employees, and improve adherence. Mark your calendars! Outlook invitation to follow.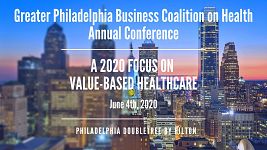 2020 Annual Conference

-

June 04, 2020




DoubleTree by Hilton Hotel Philadelphia Center City




Philadelphia, PA




7:30am - 5:00pm

After reaching a record number of registrations (300) at the 2019 Annual Conference, we are anticipating another great turnout at the 2020 Annual Conference on June 4th! The event will be held at the Philadelphia DoubleTree Hotel so MARK YOUR CALENDARS! Contact Eric Croft (Ecroft@gpbch.org) if you are interested in sponsoring the event.