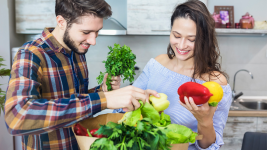 The Impact of Personalization in Corporate Wellness Nutrition Programs

-

March 20, 2019




Webinar




12:00pm - 1:00pm

We hope you can join us on Wednesday, March 20th from 12:00pm – 1:00pm for our next webinar, "The Impact of Personalization in Corporate Wellness Nutrition Programs". Celebrate National Nutrition Month during the month of March by learning which work-based nutrition interventions are most effective and have the greatest ROI for companies, including evidence-based methods for increasing participation rates.

GPBCH Affiliate Member, Family Food Corporate Wellness Nutrition, will lead the discussion by Executive Director and registered dietitian, Krista Yoder Latortue, MPH, RD, PMP, PBA, FAND, and will include case studies presented by Faith Simmons, MS, CHES, Corporate Wellness Coordinator at Holman Enterprises and Joseph Kolakowski, CEBS, CBP, SPHR, SHRM-SCP, ChFC, CLU, Director of Benefits at Community College of Philadelphia. Please contact Eric Croft (ecroft@gpbch.org) for more information.

"To Err Is Human" Documentary Screening, Panel Discussion and Reception

-

May 09, 2019




WHYY, 150 North 6th Street




Philadelphia, PA 19106




2:00pm - 5:00pm

GPBCH, in partnership with the Health Care Improvement Foundation and WHYY, has scheduled a screening of the patient safety documentary To Err Is Human. 1.7 million Americans experience a preventable mistake during care, and these errors lead to as many as 440,000 deaths annually. To Err is Human takes an in-depth look at this silent epidemic and those working behind the scenes to create a new age of patient safety.

Following the screening of the one-hour film, a stakeholder panel, moderated by Maiken Scott, Host and Creative Director of The Pulse, WHYY, will reflect on the documentary's content, and how local efforts can enhance efforts to improve patient safety. A reception will follow the program. Invitations to this event will be sent soon. Mark your calendars now. Do not miss this important program and opportunity to network with healthcare stakeholders and show that you and your organization care about improving patient safety!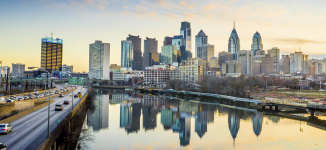 2019 Annual Conference

-

June 06, 2019




DoubleTree by Hilton Hotel Philadelphia Center City




237 S Broad St (Broad and Locust Streets) Philadelphia, PA 19107

The theme of the 2019 Annual Conference is "Moving Toward a 2020 Vision of Health Benefits Best Practices".

Speakers Include

:
Stuart Clark, Managing Director, The Advisory Board Company
Roger Francoline, Executive Vice President, Remedy Partners
Karen van Caulil, President and CEO, Florida Health Care Coalition
Jill Personett, Senior Director, Benefit Design & Strategy, Comcast
George Murphy, Vice President, Total Rewards, Lincoln Financial Group
Kate Farley, Executive Director, Pennsylvania Employee Benefits Trust Fund
David Blumenthal, MD, President, The Commonwealth Fund
Bill Green, CEO, Homestead Smart Health Plans
Gloria Sachdev, President and CEO, Employers Forum of Indiana
John George, Senior Reporter, Philadelphia Business Journal
Maiken Scott, Host and Creative Director of The Pulse, WHYY
Charlotte Sutton, Health and Science Editor, Philadelphia Inquirer
Click the link below
to review the conference agenda and view the current list of sponsors:
www.eventbrite.com/e/moving-toward-a-2020-vision-of-health-benefits-best-practices-tickets-54658972458