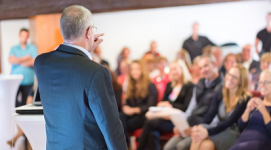 Minding Vendors; Minding the Law: Two-for-one review of developments in vendor audits and the ACA

-

April 26, 2018




Ballard Spahr - 1735 Market Street, 51st Floor




Philadelphia, PA 19103-7599




8:00 am - 10:30 am




Free for GPBCH Members

At this GPBCH educational program hosted by Ballard Spahr you will learn the latest on changes to the ACA and related federal legislation and regulation, and what these changes mean to employer sponsored health plans and wellness program offerings. We'll also take a look at fiduciary responsibility for ERISA plans, and best practices for vendor audits to ensure appropriate utilization and maximize recovery.

Speakers include: Edward Leeds, Counsel, Ballard Spahr; Phil Yannella, Co-Practice Leader, Privacy and Data Security Group, Ballard Spahr; Pieter van Hoeven, Principal, TFG Partners.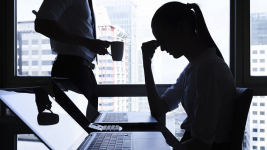 Health, Presenteeism, & Employee Engagement: Role of Migraine & Other Workplace Condition Management

-

May 17, 2018




Philadelphia DoubleTree Hotel, 237 South Broad Street




Philadelphia, PA




8:00 am - 10:30 am




Free for GPBCH Members

Migraine is the third most prevalent chronic disease in the world. In the US, 12% of the population suffers from migraine, with prevalence greatest in working age women. Employers typically do not address migraine in their disease management strategies because it doesn't show up in claims review as a significant cost driver. However, migraine is vastly under-diagnosed, and much of the economic impact is on indirect cost (lost productivity), especially presenteeism – employees showing up for work but not performing to their typical standard due poor health.

In this session, we'll discuss the epidemiology and economics of migraine, and how workplace management programs can measure and address presenteeism for migraine and for other common chronic conditions that significantly impact productivity. Our speakers include:

- Wayne Burton, MD, Former Chief Medical Officer for American Express

- Maureen McCluskey Health/Wellness Disease Education Specialist

- Carole Mendoza, Executive Director of Benefits, Amgen

With a new generation of migraine prevention specialty drugs on the horizon, it's crucial that employers and consultants take a fresh look at migraine as a prevalent chronic condition. Hope you'll join us.

This program is made possible through a sponsorship from Amgen.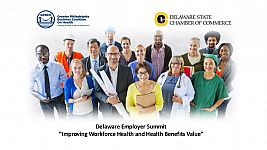 Delaware Employer Summit - Improving Workforce Health and Health Benefits Value

-

May 21, 2018




Sheraton Wilmington South Hotel, 365 Airport Rd




New Castle, Delaware 19720




7:30am - 12:00pm




Refer to Link for Pricing

Co-hosted by GPBCH and the Delaware State Chamber of Commerce, the Delaware Employer Summit is being convened to discuss the challenges facing employers and the State of Delaware in lowering healthcare costs, improving healthcare quality and safety, and increasing the overall value of health benefits. Join us as we discuss the role of employers as change agents in helping to drive healthcare transformation in Delaware. We will discuss where we are, where we need to be, and how we can get there, working with providers, health plans, government, and other key stakeholders.

Click Here

to register.




www.eventbrite.com/e/delaware-employer-summit-tickets-43674643033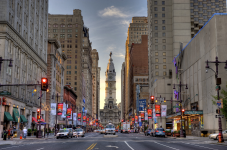 GPBCH Annual Conference 2018

-

June 05, 2018




DoubleTree by Hilton Hotel Philadelphia Center City




237 S Broad St (Broad and Locust Streets) Philadelphia, PA 19107




7:30am - 4:00pm




Refer to Link for Pricing

We have lined up a

GREAT

agenda. Keynote speakers include Jim Klein, President of the American Benefits Council, discussing the impact of federal policy and politics on employers, and Dr. Jaan Sidorov, President of the Care-Centered Collaborative of the Pennsylvania Medical Society, discussing best practices for promoting high-quality primary care. Leapfrog Group President & CEO Leah Binder, the Healthcare Improvement Foundation and Capital Blue Cross will share advances on driving improvement in patient safety. Other sessions will focus on the latest advances in direct contracting from Boeing and other employers, and value-based pricing of pharmaceuticals from Aetna. We'll also have presentations from regional and national employers who are demonstrating success in implementing innovative approaches to benefits management, and reversing or slowing cost trends. PLUS, we will recognize GPBCH employer and affiliate members for their successes with the Healthcare Innovation Award.

Click here to register and view the full agenda

.




www.eventbrite.com/e/2018-annual-conference-employers-driving-value-emerging-best-practices-tickets-42681726192